The aim of the BRUNO collection was to create furniture based on age-long traditions, yet making it feel right in place within contemporary interiors. The trolley is a modern rework of an art deco archetype, with it's new structure and small smart solutions in detail, as the tray. The brass elements also recall the era.
Exceptional build quality and exquisite wood materials were a must, as we wanted these beautiful items to live for generations to come. Sustainability, cradle-to-cradle design approach were held up all throughout the design and production phases. All the parts parts of the trolley were done using recycled wood. Giving birth to the collection has intertwined traditional carpentry craft and contemporary, limited editition production techniques - executed in singular quality bythe carpenters Levi Kruppa and Gyuri Zombory.
Every piece is flatpack, easily assembled at home, yet very sturdy.
Dimensions: 76 x 82 x 42 cm
Want to own one? Get in touch with us. The furnitures are ready to make for order.
• • •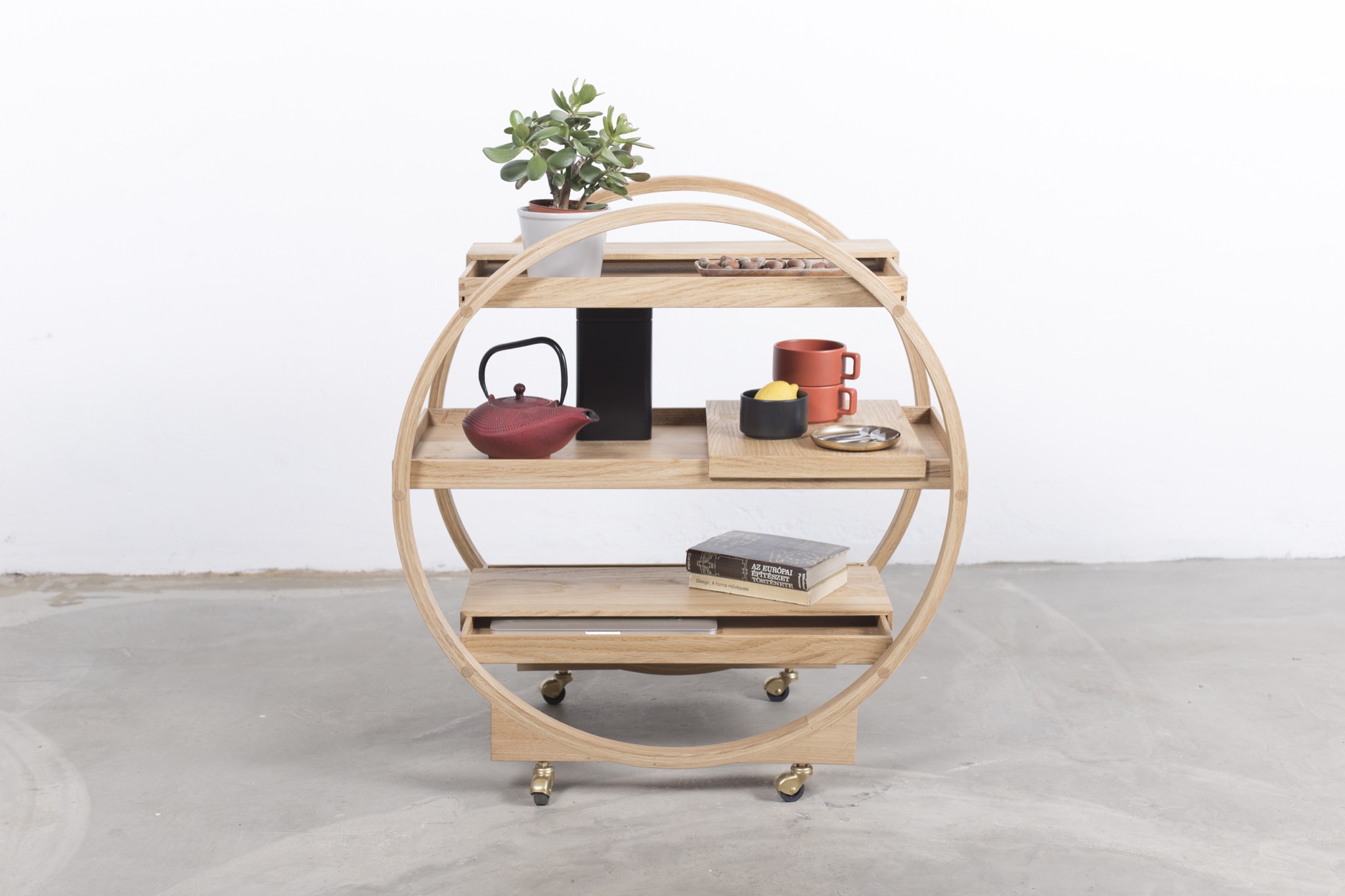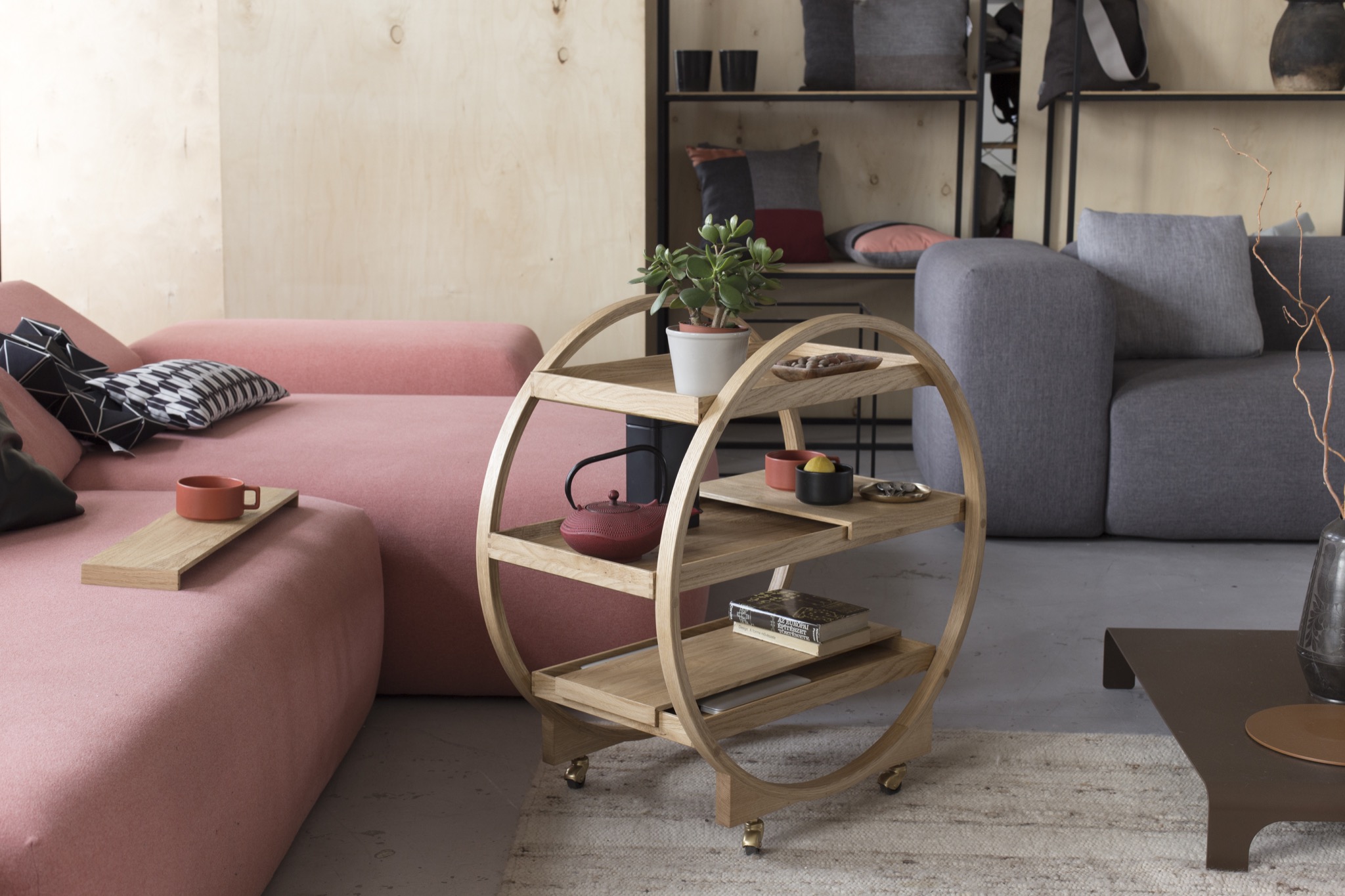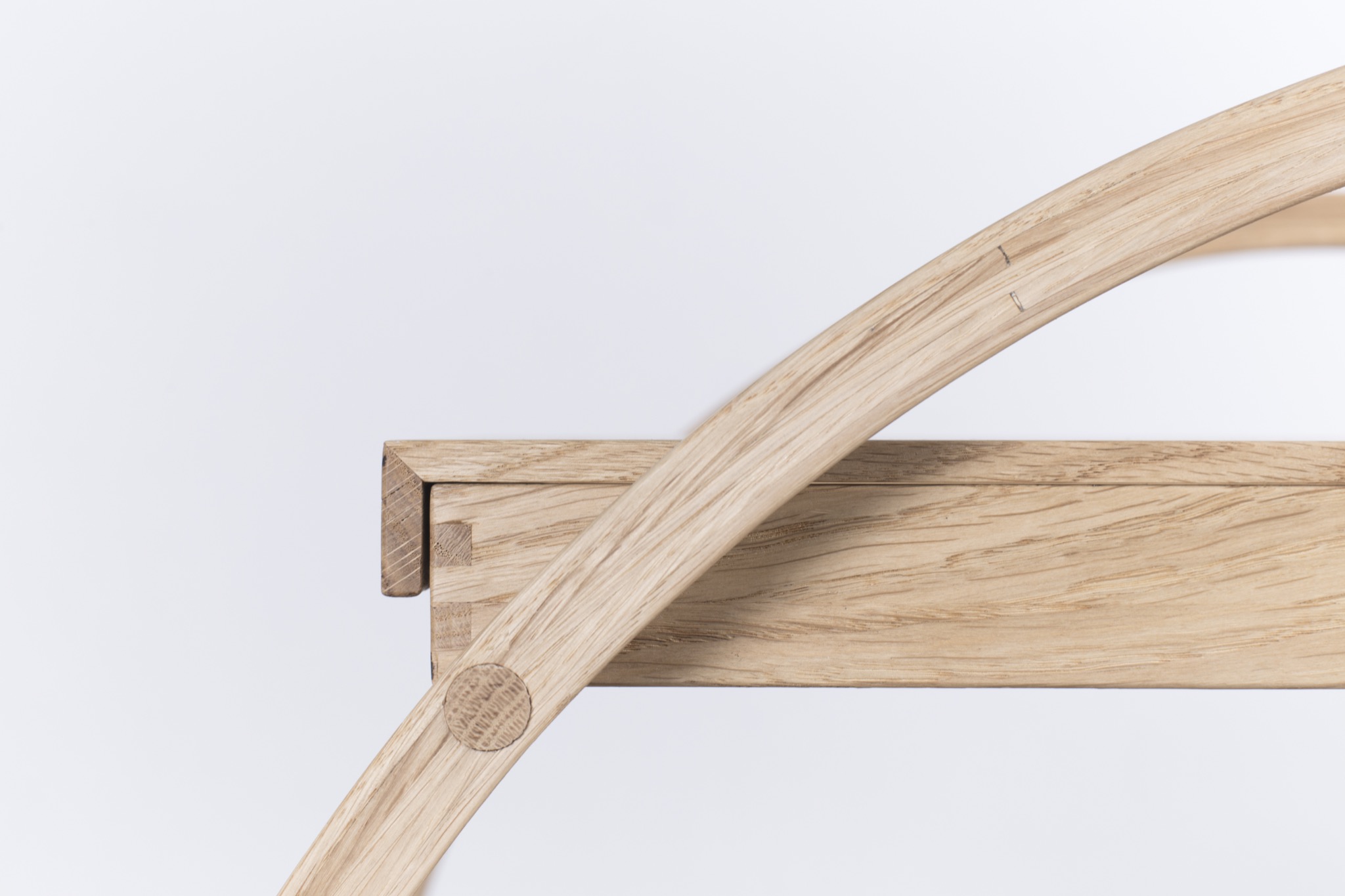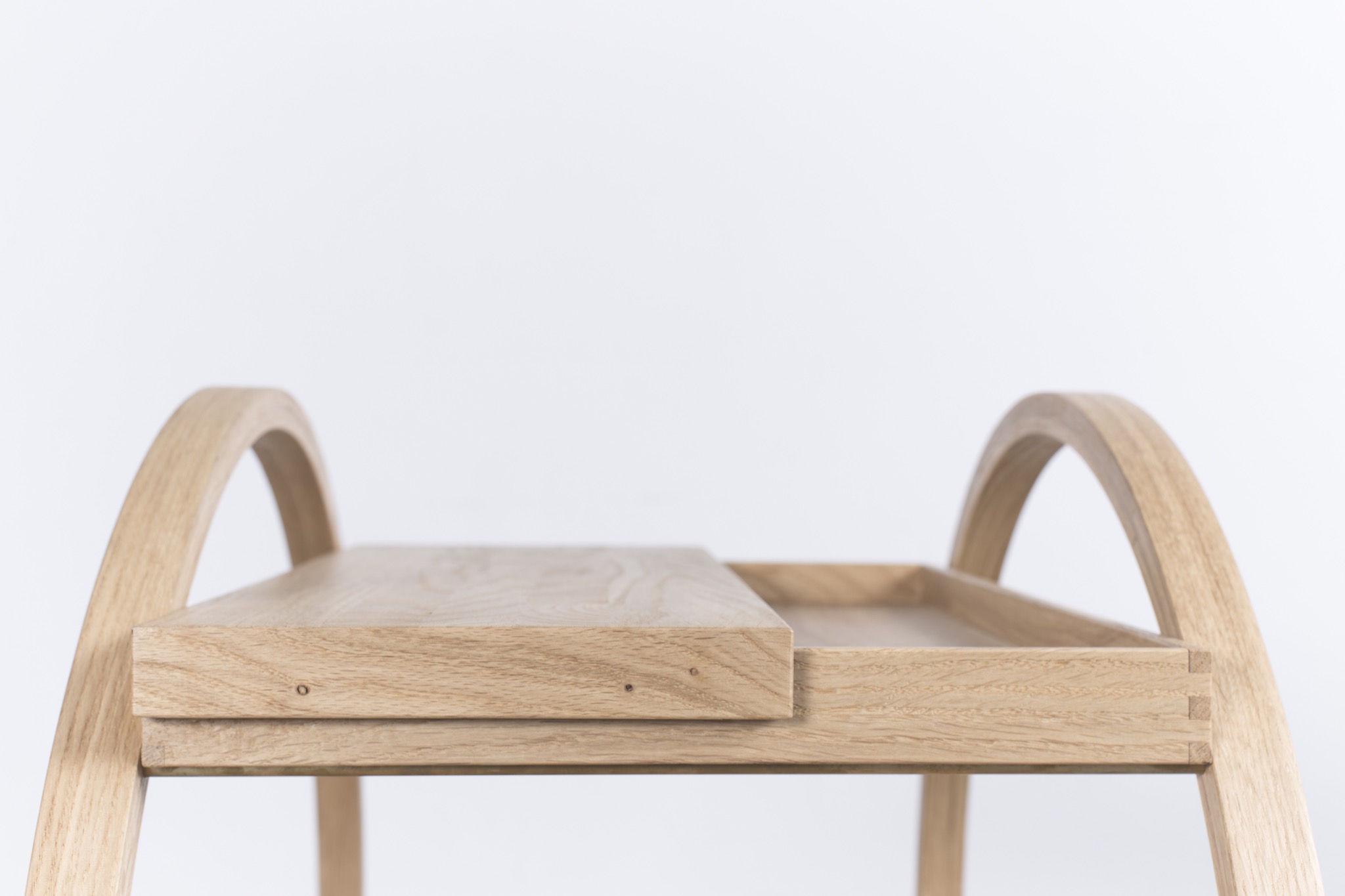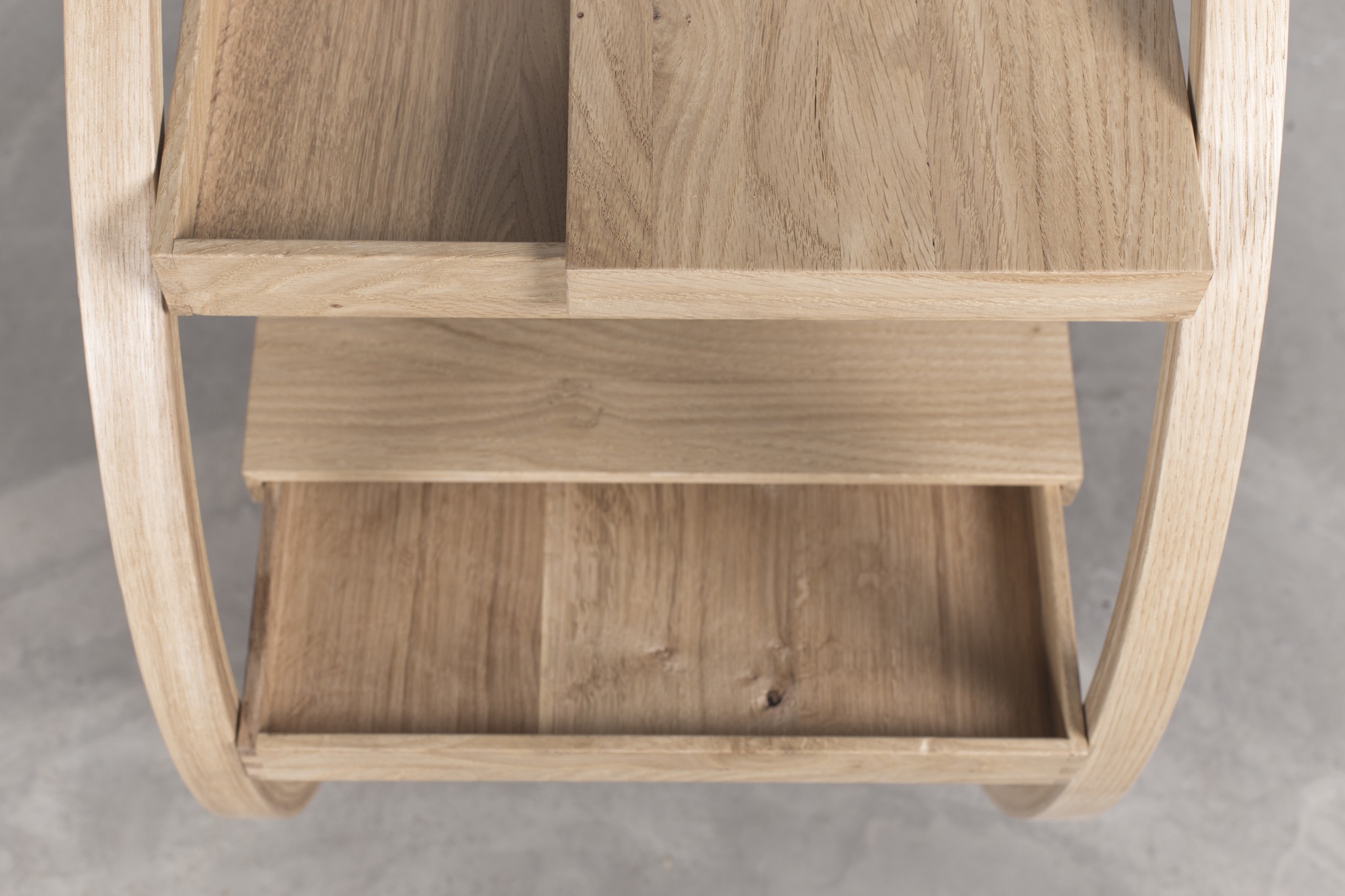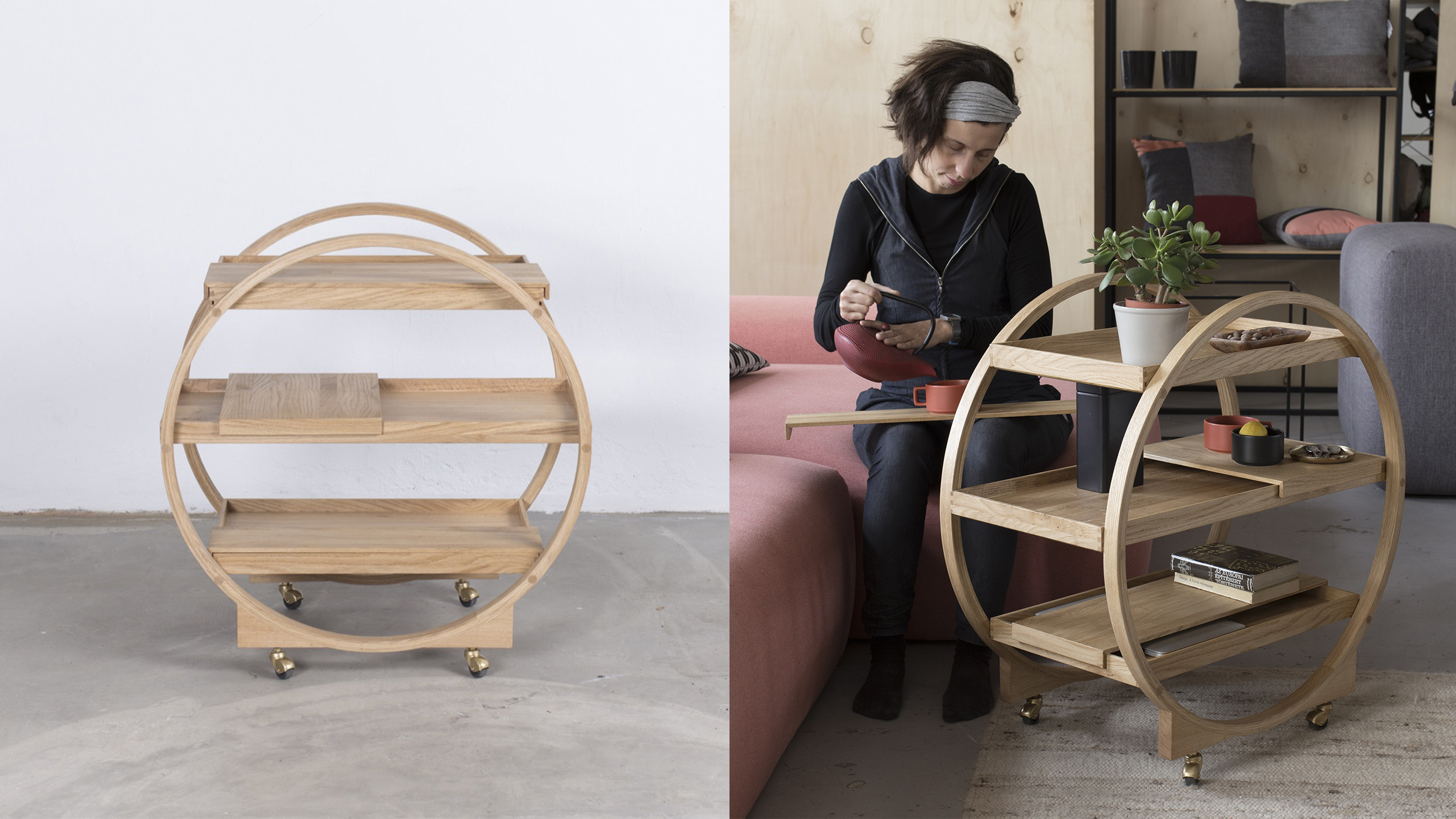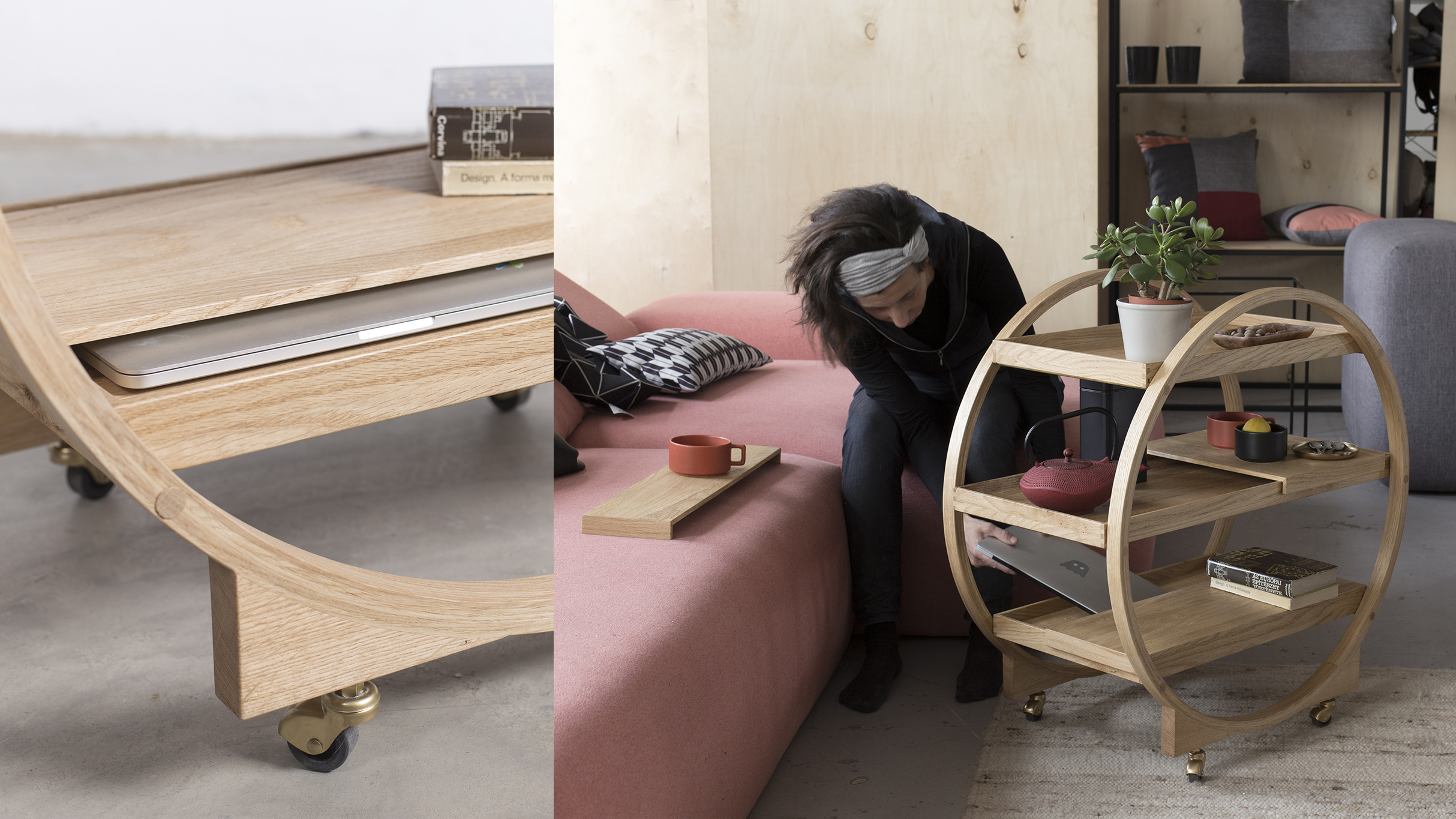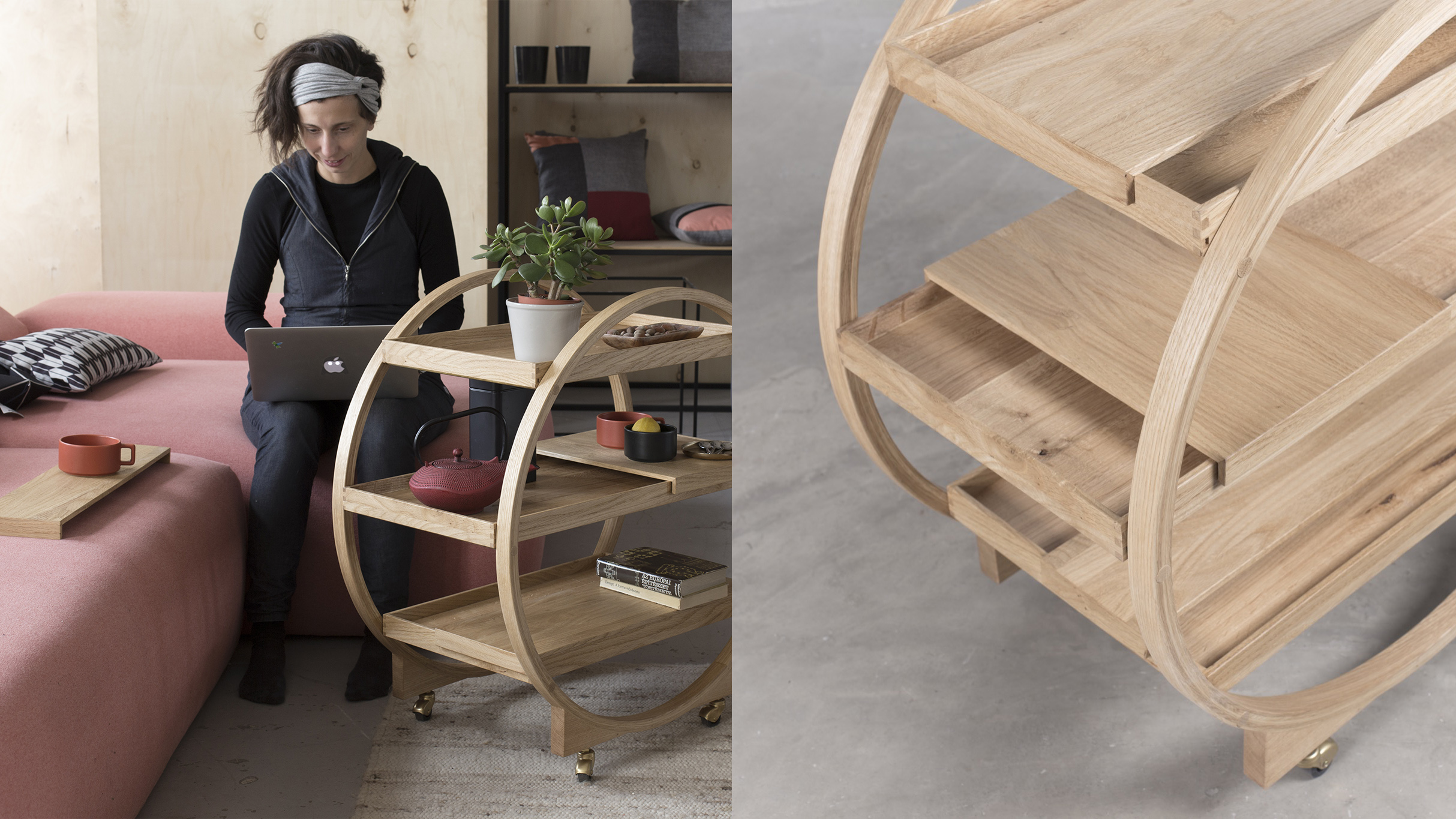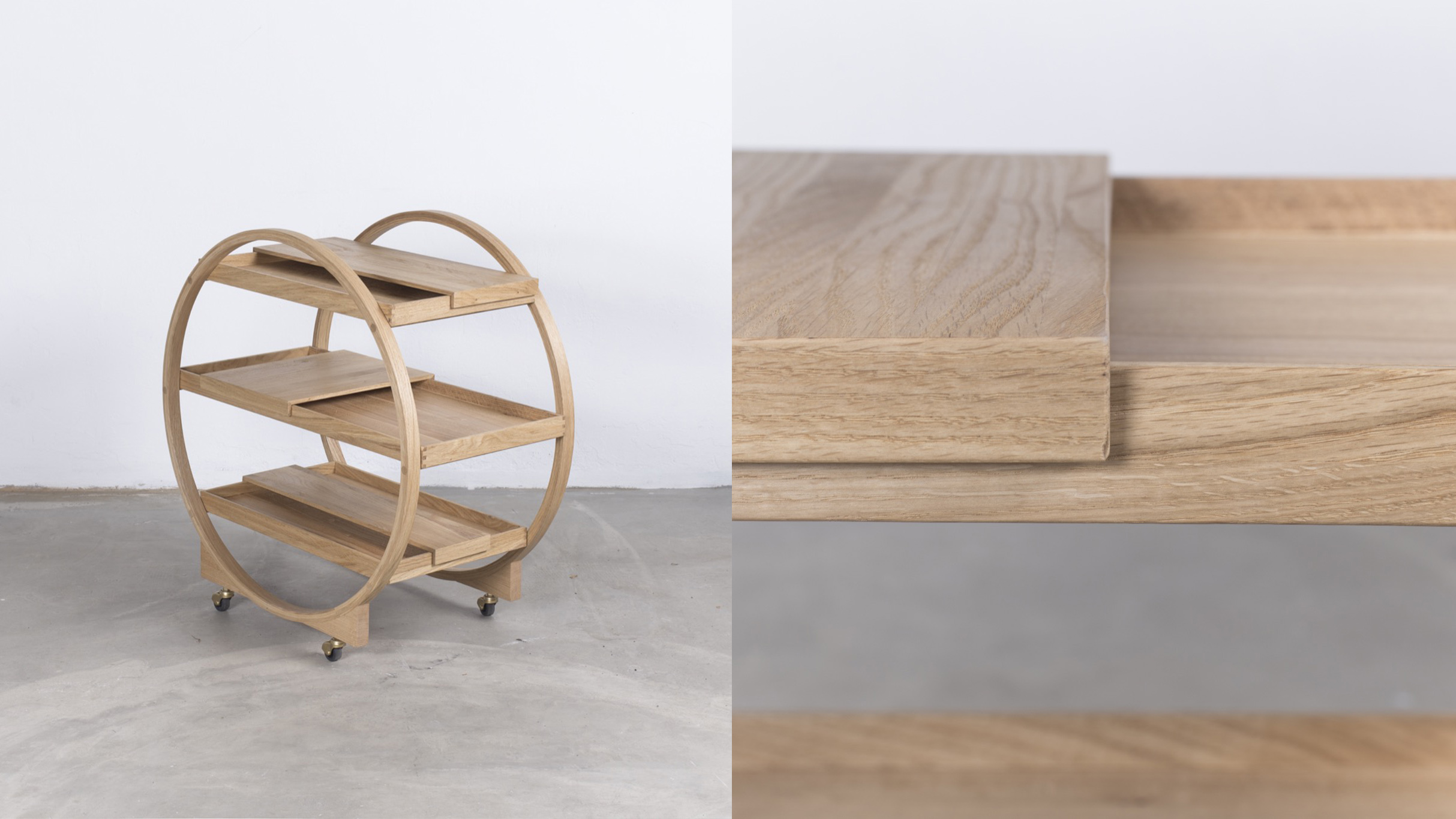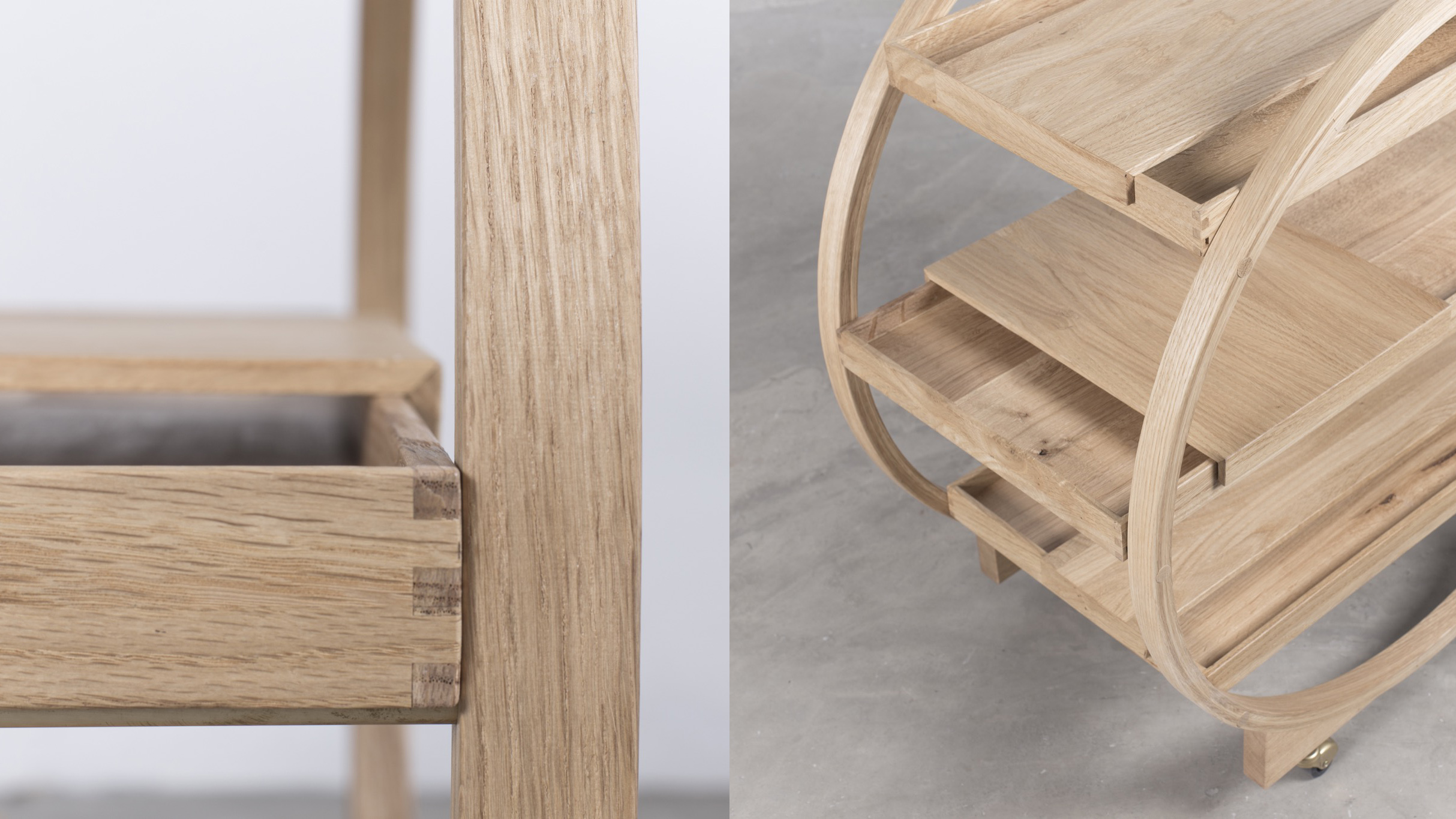 photos by: Sára Kele, Levi Kruppa, Gyuri Zombory